Towns at Rouge Valley - Construction Update Summer 2019
Towns at Rouge Valley made excellent progress over the summer as all above grade framing and exterior construction is complete on the east blocks. Interior finishing of suites is complete, with final touches to prepare for
occupancy underway.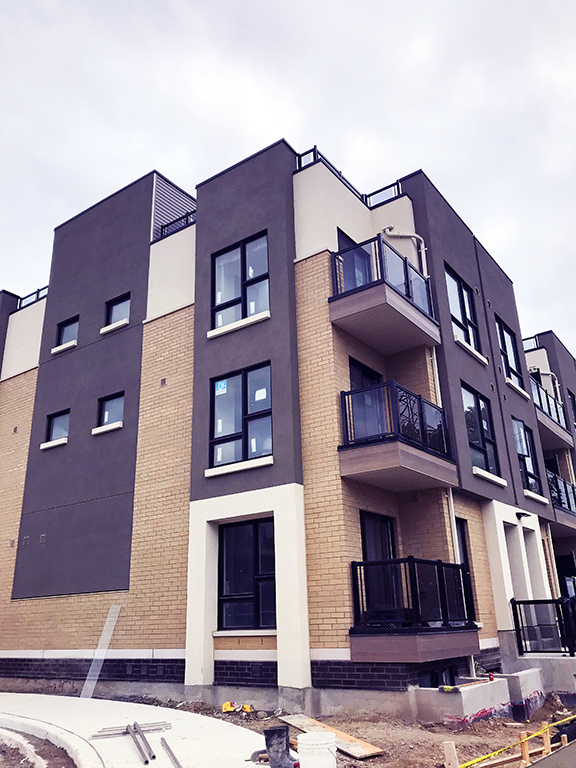 Landscaping work including curbs, sidewalks and concrete driveways are in progress, and will be completed by September for the east block. Construction work in the west block is advancing smoothly with exterior work 80% complete and interior work 50% complete. Our Customer Care team is on site and pre-delivery inspections will begin September 2019. The project is working towards its first occupancy in September! 
Need more information?
For more information on your current purchase or availability please contact our Presentation Centre.
T: 647-680-6563
rougevalley@mytribute.ca