Stanley Condominiums – Construction Update Summer 2017
This highly anticipated condominium building is well underway.
Located at Church and Carlton, this Downtown Toronto project is located in the heart of the city.
Excavation and tie backs are in progress and currently completed up to parking level 3 of 5.
Our Tribute team is working hard and using the beautiful summer weather to their advantage!
We are expected to be at footings by late July.  Crane installation is also targeted for end of July.
Please contact our sales office for more info on available inventory: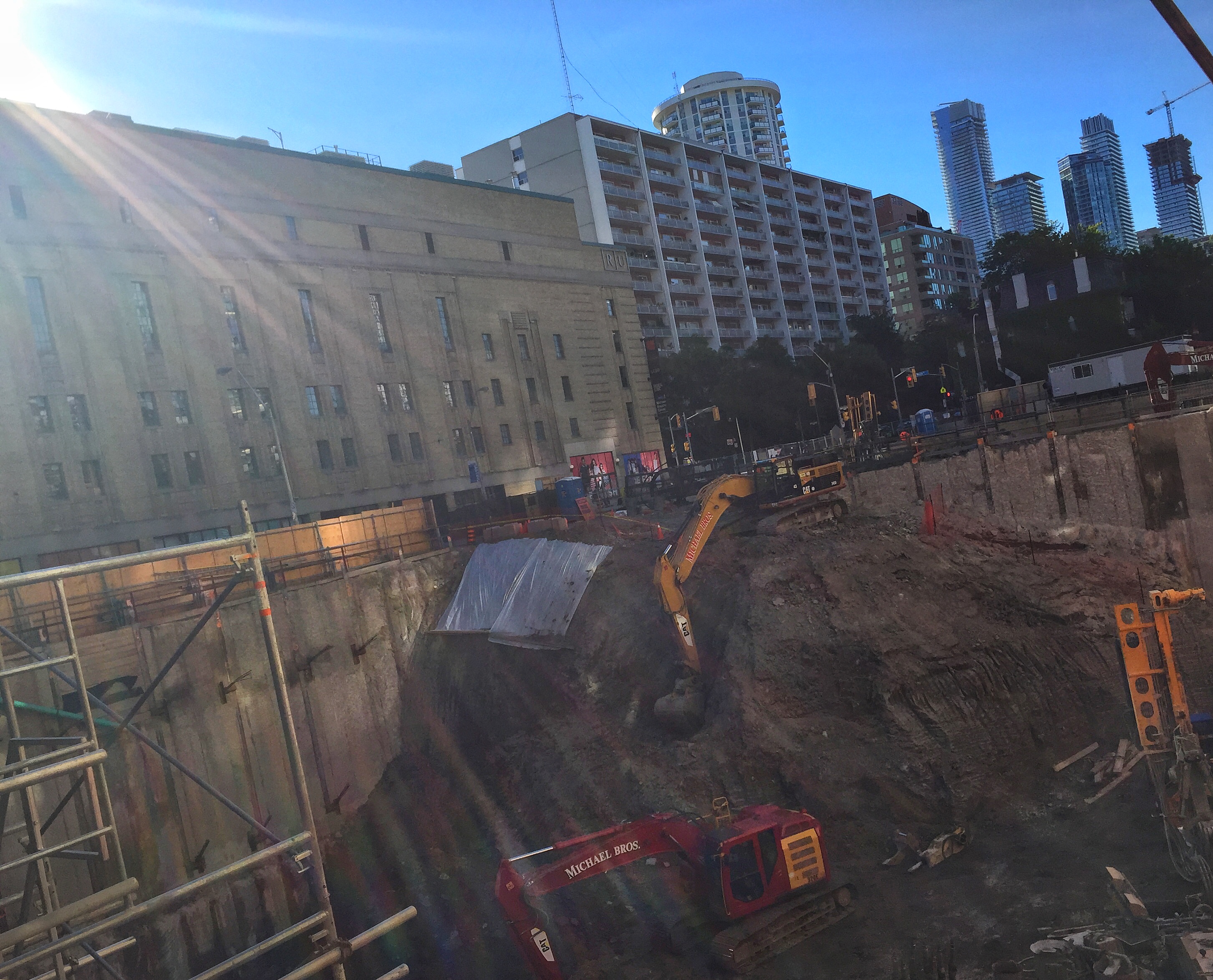 Mon-Thurs: 12PM-7PM Sat-Sun: 11AM-6PM
T: 416.546.1502
stanleycondos@tributecommunies.com
475 Yonge St, Toronto, ON. M4Y 1X7